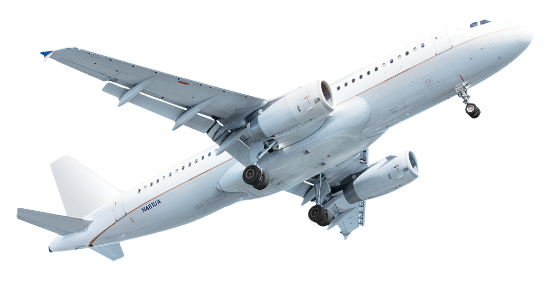 Welcome to Shuvam Aviations.
---
We offer a personal Helicopter and Aeroplane charter services for leisure, travel, entertainment for special occasions and events. We can provide a complete package including booking of hotels, restaurants, car arrangements etc. as per specific requirements.
We are also providing personnel ground transport services.
---
About US
---
Shuvam Aviation and Allied Services Pvt. Ltd. is an experienced organization that provides a comprehensive, competitively priced ground handling solution to all our business partners, both domestic and international.
Our head office is based in Pune, INDIA. We proudly supply our professional services at all airports and remain one of the experienced ground handling support providers.
We can provide 5 star services for Commercial, Private and Cargo operations 365 days a year at all Indian airports.
We understand the needs and obstacles of today's aviation industry and for which our business partners face and work closely with them to accommodate and adapt to their needs. In addition we appreciate our client's requirement of a high degree of safety, security and anonymity.
Our staff are highly qualified and professionally trained to give you world class experience. We are fully compliant with Indian Aviation Standards.
We offer excellent and cost-effective customer service in every field it operates in, with a relentless emphasis on quality.
OUR TEAM
---
Shuvam Aviation and Allied Services Pvt. Ltd. has experienced team of professionals with in-depth knowledge of the aviation industry. Our workforce is a team of experienced professional, dedicated, highly trained, and motivated personnel with previous aviation experience at different reputed organizations.
Team of professionals with more than 30 years of experience in their field. Operations, Quality, CAMO Setup and Security with all required approvals from competent authorities. The team has experience in setting up new organisation with NSOP/Private, CAP 3100, CAP 8100, Approvals of all Manuals from the concerned authorities.
Company Management & Experience
Our Management Team Constitutes personal who are highly trained and qualified professionals with 30+ years of experience in the Aviation Industry with Charter Services, Flying Experience, Maintenance Experience, Non Scheduled Operators Permit (NSOP) setup, Manuals Approvals, CAMO setup,Ground Handling and CAR-145 Setup organization setup
Top Management
Work Experience of 30+ Years in the Aviation Industry He has a feather in his cap to bring the first Robinson R66 Helicopter in India. He has been the first step to start with a new organization and has proved his ability in this industry.
He has an effective team of Aviation professionals with vast experience in various category in Aviation (i e Quality Department,Operations Department, Flying Experience, Security Department, CAMO Department, SMS Department, Flight Safety Department and Maintenance of Aircraft).
Our Commitment
---
Our Commitment is to live up to our vision, mission, and values. Our staff is available 24 hours a day, 7 days a week to answer any quires or to book your flight.
Services:
---
Corporate Use
Flower Dropping
Make your Wedding Day Special !
Ariel Photography & Film Shooting
Joy Rides
Gifts
Air Ambulance
Airport Services
Personnel Ground Transport & School Bus Services
Cargo Handling Services
Advisory and Consultancy
Over flight and landing permits
Fuelling arrangements
Flight Planning
Leaseoning with regulatory authority
Buying and selling of aircraft
Aircraft spare parts
Get Approval & Manual Approved by regulatory Authority
Setting up of Aviation organizations like NSOP, CAMO